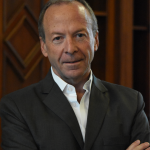 J. Peter Burgess is a philosopher and political scientist, Professor and Chair of Geopolitics of Risk at the Ecole Normale Supérieure, Paris, and Adjunct Professor at the Center for Advanced Security Theory (CAST), University of Copenhagen.
He is Series Editor of the Routledge New Security Studies collection
On this webpage you will find information about his current activities as well as access to his public talks, publications and teaching materials.
You will also find his blog on European political culture.
More details and contact information can be found here.